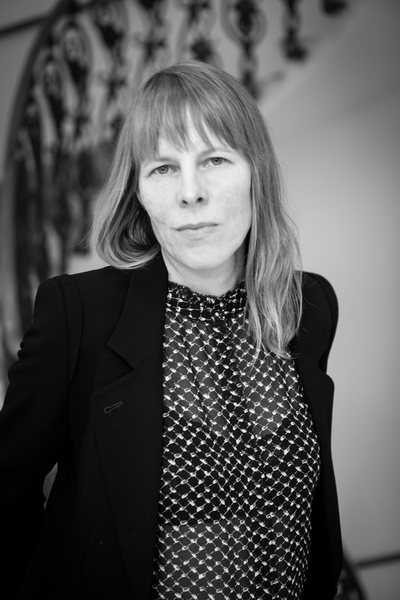 Photo: Pamela Rußmann
Leena Koppe, born in Vienna by a Finnish mother, earned her degrees at the University for Music and Performing Arts in Vienna in video technology and camera. Already one of her first short films, YOAKE was invited to the short film competition in Cannes 2002 and won the camera award at the film festival in Tarragona in 2003. Besides from working as a lighting technician and camera assistant for commercials, feature films and TV shows, she collaborated with artists and dancers.
While in filmschool, the collaboration with Marie Kreutzer began. The diploma project film WHITE BOX was followed by short film INGRID and several works for TV until the first feature film DIE VATERLOSEN premiered at Berlinale 2011 with honorable mention by the jury. This film won four awards at Diagonale 2011, including the award for best camera which Leena Koppe received as the first woman ever. For the motion picture GRUBER GEHT, she was awarded with the 2015 Romy for best camera and a nomination for an Austrian Film Award 2016.
In 2015, she worked on WAS HAT UNS BLOSS SO RUNIERT with director Marie Kreutzer and received a nomination for the Romy as well as an Austrian Film Award in 2017. In the same year, she shot DER BODEN UNTER DEN FÜSSEN which premiered at Berlinale Wettbewerb in 2019 and for which she received the Kodak Analog Award. Furthermore, Leena Koppe creates ambitious TV films with several directors. Leena Koppe lives in Vienna.